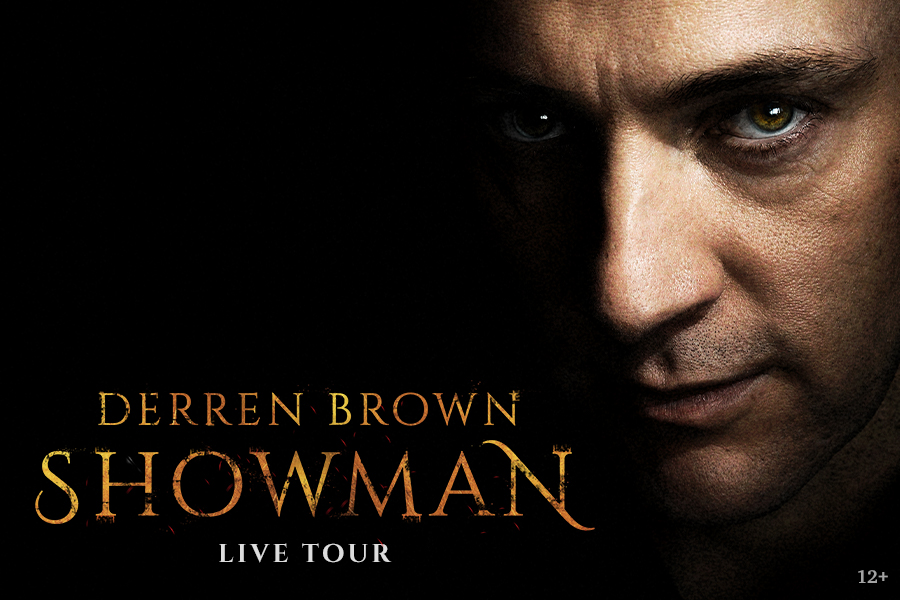 Derren Brown Brings His Showman Tour To The Lowry
Derren Brown Brings His Showman Tour To The Lowry
From Tuesday 5 – Saturday 16 July 2022
Derren Brown, the ever-popular multi-award winning master of mind control and illusion, will be taking his Showman tour back on the road for a massive 8-month tour across the UK, his biggest in 20 years. It arrives at
The Lowry from Tue 5 – Sat 16 July.
Derren commented:
"2022 will be the biggest tour I've done in 20 years. It's exciting and daunting and I'm considering a bigger suitcase. Maybe even a four-wheeler. It's madness and I can't wait."
The content of Showman remains a closely-guarded secret but Derren has revealed:
"The heart of the show is about remembering what's important. Like how the very things that we find most isolating in life – our fears and difficulties – actually connect us. Framed with what I think will be some extraordinary demonstrations of my voodoo".
When Showman toured in 2021, it garnered rave reviews across the board and Derren reflects:
"Yes, I think it's had the best response of any show I've done. It's lovely to know, and a happy thing to read people's responses right after a show on Twitter, but ultimately, in order to do it night after night, I can only really be concerned about the relationship between me and the particular audience in front of me".
Derren's live shows have won him two prestigious Olivier Awards – for Something Wicked This Way Comes (2006) and Svengali (2012) and he has received more Olivier nominations and wins than any other one-man show in theatre history. He has played to sold-out houses across the country every year since 2003 to over 1.6M people. Previous shows, Infamous (2013, 2014), Miracle (2015, 2016) and Underground (2017, 2018) have also enjoyed critically acclaimed seasons in London's West End. In 2017 he made an award-winning US stage debut at the Atlantic Theater in New York with Derren Brown: Secret, which transferred to Broadway, enjoying a sell-out season at the Cort Theatre, New York until Jan 2020.
Derren Brown: Showman is presented by Michael Vine, Andrew O'Connor, Derren Brown and Paul Sandler for Vaudeville Productions Ltd. It is directed by Andrew O'Connor & Andy Nyman and written by Andy Nyman, Andrew O'Connor & Derren Brown.