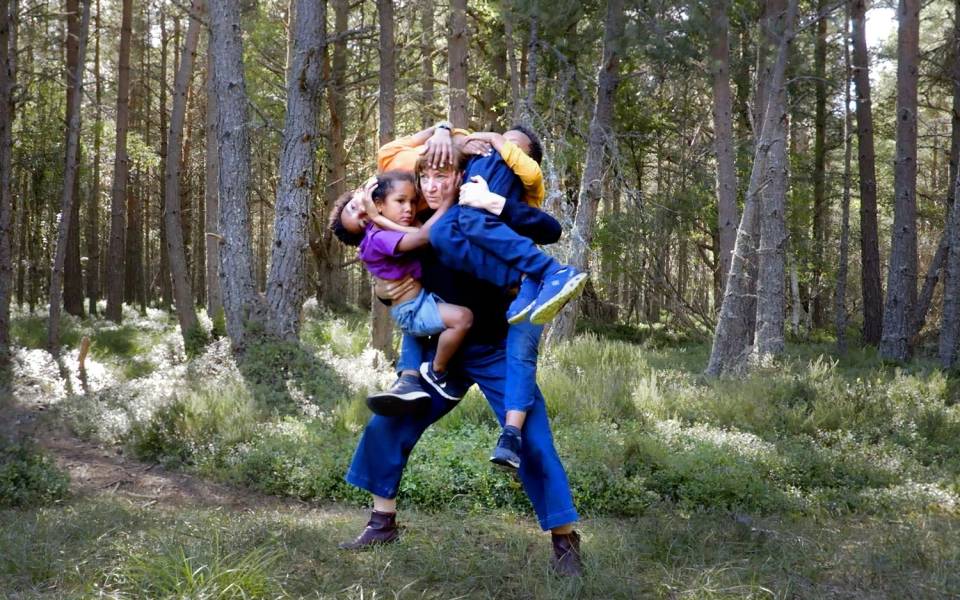 The Lowry's EDITS Series continues with Barrowland Ballet, Family Portrait
Barrowland Ballet, Family Portrait will run at The Lowry from Saturday 28 May 2022 until Sunday 26 June 2022 and is part of The Lowry's EDITS series. An interactive video installation titled Family Portrait forms the heart of this exhibition. This four screen film brings striking cinematography together with choreography, capturing Artistic Director Natasha Gilmore and her three children in an intimate portrayal of family life. Viewers witness the family through choreographed sequences and more candid, "off camera" moments as they encounter the many different landscapes and seasons of Scotland. 
The work takes viewers on a geographical and emotional journey, providing an in-depth insight into motherhood and childhood. It explores perceptions of family, sharing an honest depiction of what family really is – relentlessness, responsibility, joy, balance, intimacy and love.
Visitors to The Lowry will have the opportunity to create their own Family Portrait. Drawing inspiration from the film, they are invited to use the gallery space and props provided, to explore movement and play, and contribute their photo to a growing collection of portraits which will be displayed in the gallery.
Zoe Watson, Curator at The Lowry said:
"We are excited to welcome people into the gallery to celebrate families in all their forms, from parents and children to chosen families, and anything and everything in between. We want to know what family means to you."
Natasha Gilmore, founder and Artistic Director of Barrowland Ballet said:
"We're excited to be bringing Family Portrait to audiences at a venue as inspiring and iconic as The Lowry. We're looking forward to seeing how audiences respond, and to the creation of new Family Portraits."
EDITS is a strand of the exhibitions programme that enables artists and performers to develop previously unexplored ideas in a gallery setting. Previous EDITS include installations and live performances by Igor+Moreno, DJ Paulette and Girl Gang Manchester.
The Lowry's galleries are open: Tuesday-Friday (11am-5pm) and Saturday-Sunday (10am-5pm). Admittance is free, donations are welcome.