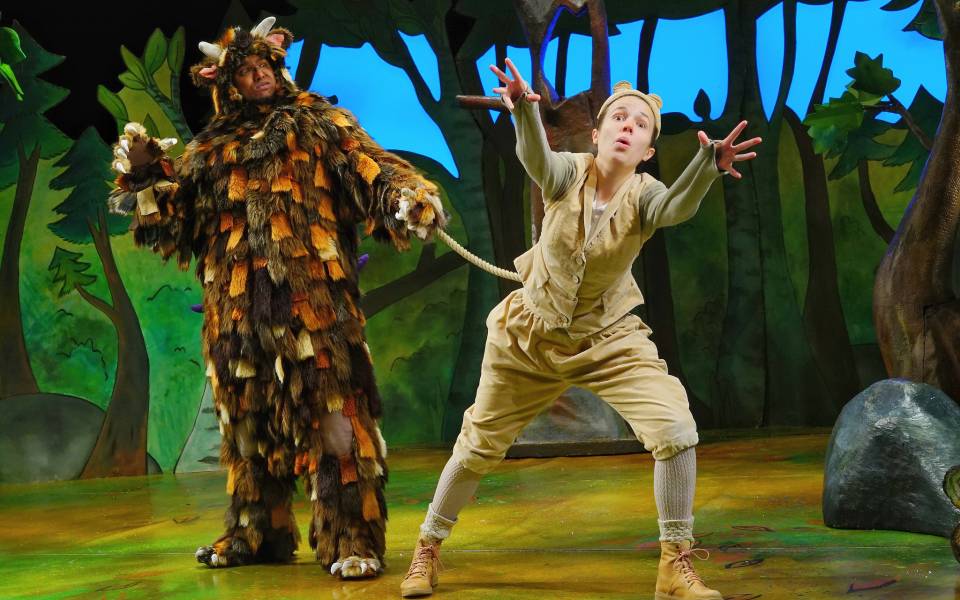 Happy Christmas from us! The Lowry to live-stream performance of The Gruffalo to EVERY primary school in Salford
The Lowry in Salford has announced plans to live-stream a performance of Tall Stories' hit show The Gruffalo into every primary school in the city.
The performance, which will take place at 1.30pm on Friday, 11 December, will be available free of charge to all 99 primary schools in the city.
The first 50 schools to register for the special broadcast will also receive £50 worth of art supplies for their school as a gift from Alison & Noel Copley, patrons of the art centre's Copley Prize for children.
Julia Fawcett OBE, chief executive of The Lowry, said: "COVID-19 has caused untold disruption to the academic year and the wellbeing of millions of children– not least of all the opportunity for children to come together to experience live theatre.
"Had it not been for the pandemic, we would have expected to welcome some 15,000 children to our building this year – visiting one of our theatres, galleries or taking part in our Learning programme.
"By live-streaming this performance exclusively to Salford primary schools, free of charge, we hope to bring a bit of Christmas cheer to more than 10,000 children across Salford."
The Lowry worked with Salford City Council to contact all primary schools in the city. Any schools wishing to discuss the broadcast should contact: GetCreative@thelowry.com
The Gruffalo had been scheduled to run on The Lowry's Lyric Theatre stage from Friday, 12 December to Sunday, 10 January, but has been forced online in light of the impracticalities of widespread touring during the pandemic.
The Lowry is currently closed in-line with the national lockdown. Live performances are due to resume on Friday, 4 December and the galleries are due to re-open (weekends only) from Saturday, 5 December. Both dates are dependent on the Government announcement on Thursday (26 Nov) of regional tiers and what level will be applied to Greater Manchester.