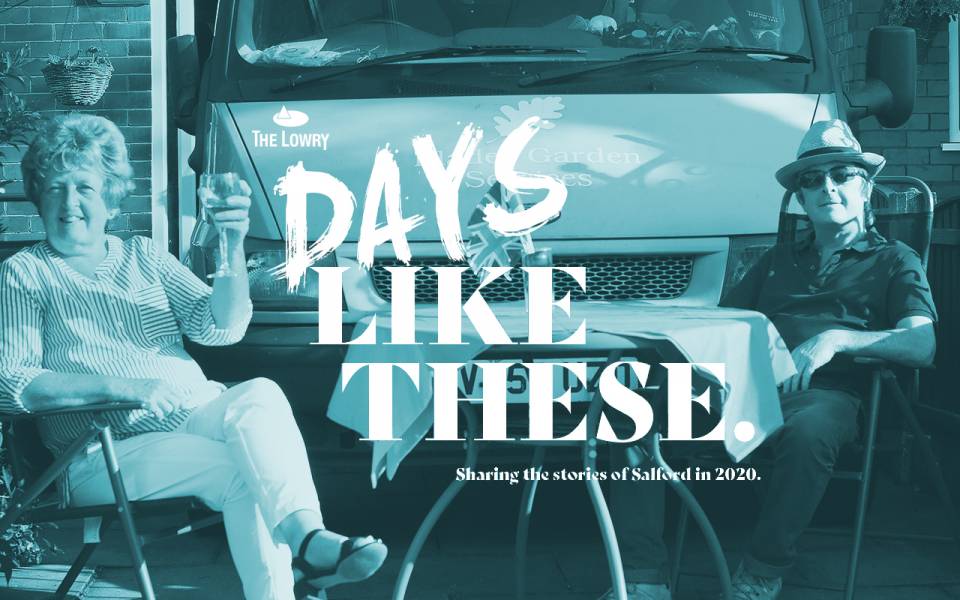 Days Like These - Community Steering Group
Community steering group call out in Salford!
The Lowry is looking to for 10 people from Salford to join a community steering group, as part of its exhibition Days Like These.
No arts experience is necessary, and people of all ages are welcome 16+
As part of the steering group you would help make decisions & shape the exhibition and the activities that sit alongside it.
You would help The Lowry shape it's exhibition to make it warm, welcoming and accessible to our local communities in Salford whilst taking part in fun and interesting activities and events as a group.
We are looking for passionate, interested people in Salford, to meet once a month online between October 2020-March 2021.
We would also bring the community group together, in COVID-secure ways, twice during the five month period.
The Lowry will support all group members to access the online meetings, to remove any barriers to access that you may need support with and we will also support any expenses that are incurred by taking part in this community group.
We would particularly welcome expressions of interest from people in Salford who have never been to The Lowry but care about the local community, and people who feel that there is a barrier to arts and culture for them.
If you'd like to express an interest please do one of the following things to tell us a bit about you and why you'd like to join the community steering group:
Email us with a written expression of interest to: GetCreative@thelowry.com by Friday, 23 October 2020.
Send us a video of you talking to: GetCreative@thelowry.com
If you are unable to access the internet/email, please write to us at:
The Lowry
Pier 8, Salford Quays
M50 3AZ
Thank you!