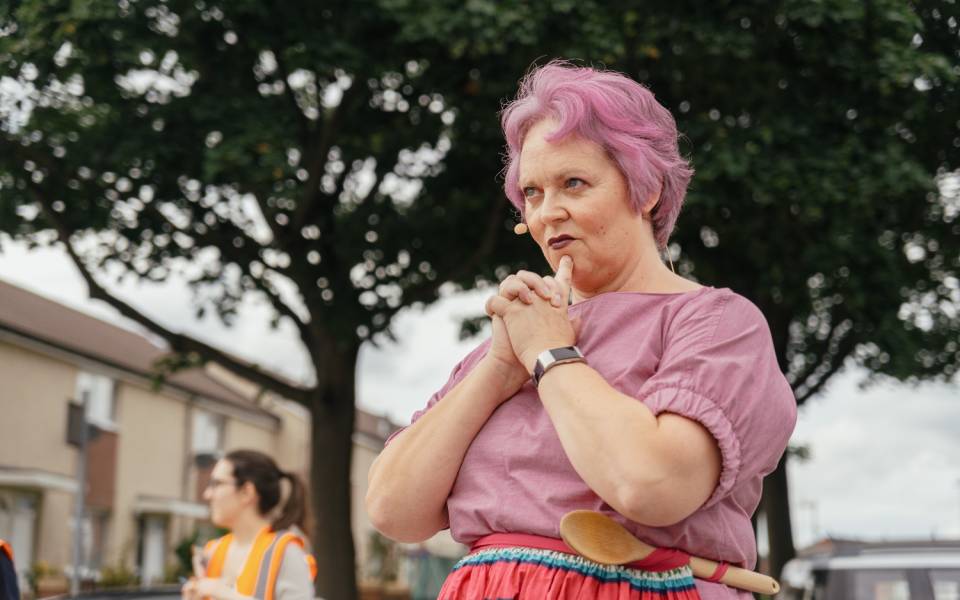 Outdoor opera for all ages comes to The Lowry
Opera returns to The Lowry next week as Opera North's tour of Whistle Stop Opera: Hansel and Gretel arrives in the North West.
Devised and directed by John Savournin, Whistle Stop Opera: Hansel and Gretel is the perfect introduction to opera for all ages. Using excerpts from Humperdinck's magical opera, it retells the well-known fairy tale of two hungry children lost in the woods who chance upon a gingerbread cottage that hides a very scary secret…
The show lasts a family-friendly 40 minutes and features four singers. Laura Kelly-McInroy who last performed at The Lowry earlier this year as Jennie Hildebrand in Street Scene sings Hansel, alongside Jennifer Clark (Flora, The Turn of the Screw, 2020) as Gretel. Claire Pascoe (Emma Jones, Street Scene, 2020) performs the part of Mother/Witch, while John Savournin (Carl Olsen, Street Scene, 2020; Priest Fotis, The Greek Passion, 2019) takes on the dual role of Narrator/Sandman. Accordionist Miloš Milivojević provides the musical accompaniment.
Richard Mantle, General Director, Opera North, said:
"We are extremely pleased to be able to be taking our first step back to sharing music and performance with audiences in villages, towns and cities across the North of England, and to be returning to The Lowry, albeit outdoors.
"We remain committed to our purpose and, whatever challenges we face, Opera North will continue to use music to create extraordinary experiences every day for and with the communities we serve. Live or digitally, in classrooms, theatres, homes and public spaces; we will continue to share music with people of all ages and backgrounds."
The show will be performed outdoors at 11.3oam and 1.30pm on Wednesday 26 August with social distancing in place for audience members and performers, and limited audience numbers in accordance with government guidelines.
Tickets will be on sale for 'pods' of up to five people, with each space including two seats and a floor mat for sitting or standing. A pod for two people is available for £10, while one for 5 people is £20. Bookings can be made online.
Having been previously performed in Leeds and County Durham, the tour will continue to Hull and Pontefract, finishing at the beginning of September in York.
Whistle Stop Opera: Hansel and Gretel is supported by Brewin Dolphin.