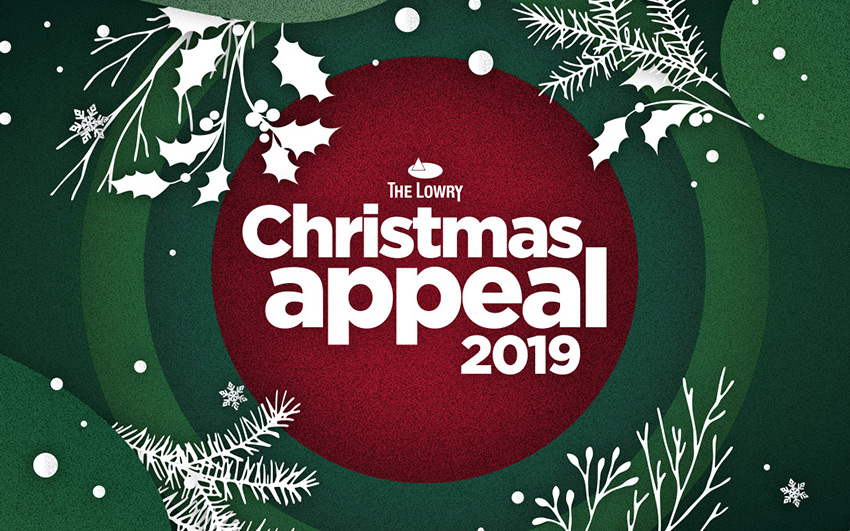 The Lowry's Christmas Appeal raises record-breaking £57,000 for life-changing projects with vulnerable young people in Salford
The Lowry's 2019 Christmas Appeal has raised £57,000 for the art centre's life-changing projects with vulnerable young people in Salford, the largest annual total since the launch of the appeal in 2011.
The Christmas Appeal launched in 2011 and has since raised nearly £300,000 to support The Lowry's Learning and Engagement work with young people in Salford.
In recent years The Lowry's charitable work has focused on using 'Arts for Social Change' to benefit the most vulnerable children and young people in Salford. This Award winning programme uses creativity as a way for children to express themselves, to enhance their mental health and wellbeing and to improve life chances with qualifications and new skills.
The children who benefit from these programmes include Young Carers, Looked After Children, Young Parents and Young People Experiencing Homelessness in Salford. All monies raised as part of the 2019 Christmas Appeal will fund projects that will allow the charity to work with a greater number of young people for increased lengths of time.
The Lowry's Director of Learning, Lynsey O'Sullivan, said about this year's appeal; "We are overwhelmed by the generosity of our audiences this Christmas which will mean that we can work with more young people; offering specialist services with professional artists as well as transport, food and pastoral support to remove all barriers for young people in Salford.

Sadly, we know that mental health and wellbeing is a real challenge for young people in today's society- however we also know that creativity is unique in the ways in which it can allow children to share and explore their thoughts and feelings in a safe and supportive way.

We want to say a huge thank you to everyone who supported the appeal-this money is going to be transformative in the way in which we can increase our long term commitment to children and young people in really difficult situations across Salford."
The year's Christmas Appeal ran from 19 November 2019 to 11 January 2020 with a large proportion of the monies raised collected via bucket collections following in excess of 170 performances at the venue. In addition to activities within the organisation The Alchemist Media City kindly supported the appeal with a discretional £1 donation on bills throughout December.
The Lowry Centre Trust is a registered charity no. 1053962.