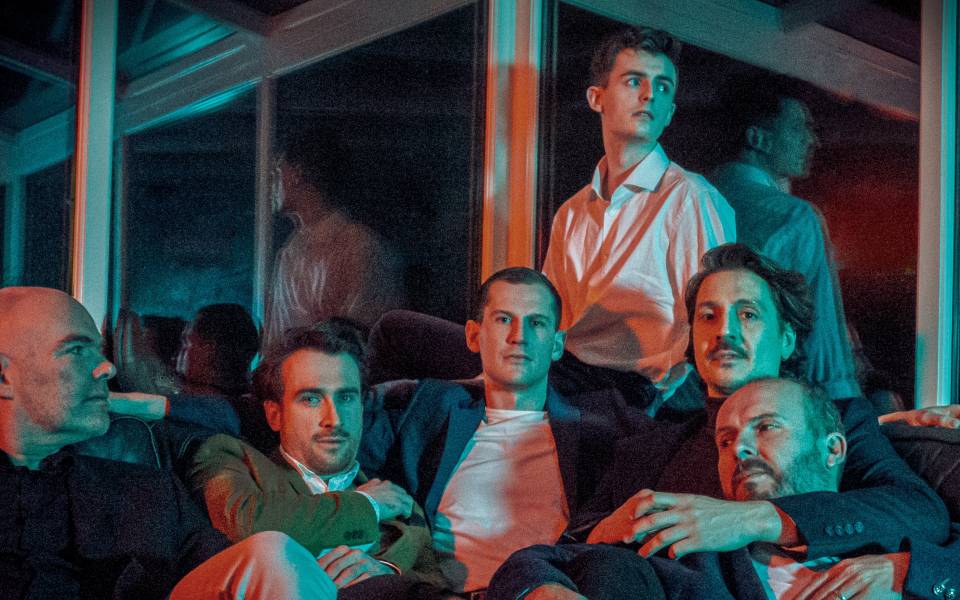 Casting Announced for revival of My Night With Reg at The Lowry
Cast revealed for a stunning revival of Kevin Elyot's landmark play My Night with Reg, touring across 5 venues in Spring 2020.
Green Carnation Company, a proud LGBTQ led theatre company based in Manchester, have revealed the cast for their 2020 revival tour of Kevin Elyot's award-winning play 'My Night with Reg'.
Kevin Elyot's award-winning play 'My Night with Reg' will go on tour from January to March 2020, opening at The Lowry's Quays Theatre for 4 performances from the 23rd-25th January.
The full cast of the production, unconventionally co-directed by director/producer duo Dan Ellis and Dan Jarvis, are Nicholas Anscombe (BBC's Requiem, Bread & Roses Theatre's Under The Radar) as privileged yet lost John; Steve Connolly as prowling Benny; Marc Geoffrey as long-suffering Bernie; David Gregan-Jones (Russel T Davies upcoming Boys with Channel 4) as the flamboyant and Byronesque Daniel; and newcomer Alan Lewis (a trained dancer and singer-songwriter) as the insightful ingenue Eric. Joining this new cast will be returning Green Carnation Company cast member Simon Hallman (Channel 4's Boys by Russell T Davies, Oliver in Green Carnation's debut production of Alexi Kaye Campbell's The Pride) as the lovesick and house-proud Guy.
Both Simon Hallman and David Gregan-Jones will be starring in Russell T Davies' upcoming Channel 4 and Red Productions drama series Boys which charts joy and heartbreak between four friends in the decade where everything changed for the gay community. David will feature his own story arc, playing the role of AIDS campaigner Paul Jukes across two episodes. There are clear parallels between the subjects of both 'Boys' and 'My Night with Reg' as Simon Hallman explains:
'In today's society of greater visibility, acceptance and inclusion, it can be easy for queer people of my generation to forget the immense struggles those before us went through. With productions such as Russell T. Davies' Boys and Kevin Elyot's My Night with Reg telling stories from this difficult period of fear and stigma, today's audiences can better appreciate just how far we've come – but also still revel in the resilience and strength of the human spirit, whether those humans be gay or straight. It's an honour to be involved in both productions and I look forward to further opportunities to explore and share more queer stories, both from our past and our present.'
Funny, sad and sweet, Kevin Elyot's dark comedy play about the relationships of a group of gay men and their connections to the unseen yet magnetic Reg is a moving exploration of friendship, happiness and love, and their fragility in the shadow of the 1980's AIDS crisis. Elyot's razor-sharp wit will be brought to life in a stunning, neon, visual feast that captures the decadence, celebration and uncertainty of 1980's London, designed by award-winning young Leeds-based designer George Johnson-Leigh.
Green Carnation Company are proud to be working with and supporting George House Trust, a Manchester based charity providing services to people living with, and affected by, HIV.
The play will be co-directed and co-produced by Green Carnation Company's two artistic directors, Dan Ellis (originally from Mold, North Wales) and Dan Jarvis (originally from Middlesbrough), both now based in Manchester. Unusually for a theatre company, the two work in partnership to bring their productions to life, believing in a collaborative and shared creative vision.