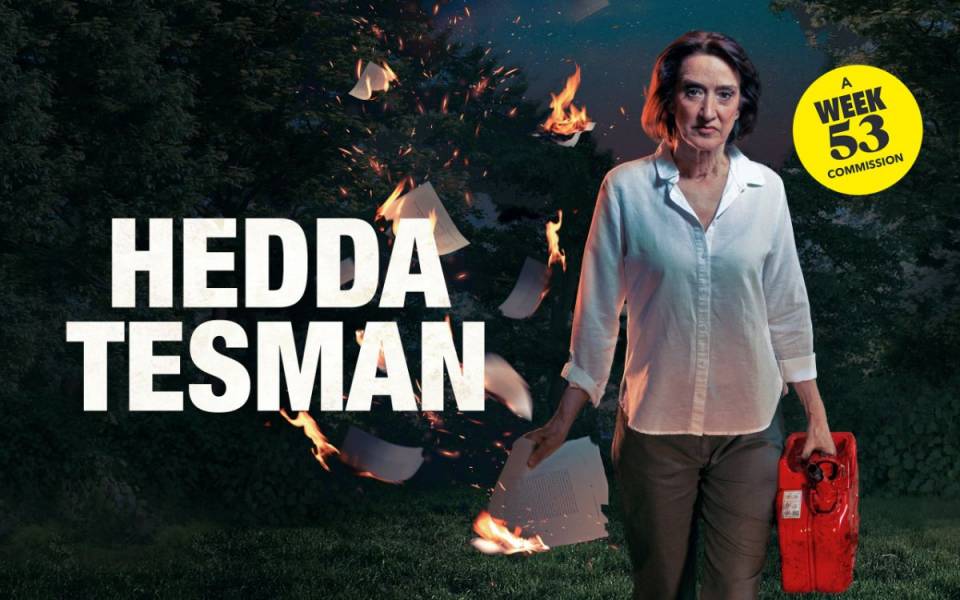 Haydn Gwynne to lead cast in Week 53 commission 'Hedda Tesman'
Haydn Gwynne will lead the cast of Hedda Tesman in the title role when it takes to The Lowry stage this Autumn (Thu 3 – Sat 19 October). She is joined by Anthony Calf as George Tesman, Jonathan Hyde as Brack, Jacqueline Clarke as Julie Tesman, Natalie Simpson as Thea Tesman, Irfan Shamji as Elijah and Rebecca Oldfield as Bertha.
A Week 53 Commission, in collaboration with Headlong and Chichester Festival Theatre, Hedda Tesman continues the work of The Lowry's biennial festival that presents work with contemporary new ways of telling stories.
Hedda Tesman, by Cordelia Lynn, breathes new life into Ibsen's classic, asking what we inherit, what we endure and how we carry our history. Headlong's Associate Director Holly Race Roughan directs this vital exploration of motherhood, power and sabotage. Completing the creative team are designer Anna Fleischle, lighting designer Zoe Spurr, composer Ruth Chan and sound designer George Dennis.
Julia Fawcett OBE, chief executive of The Lowry, said: "Our biennial Week 53 festival brings an array of new and existing international contemporary artists to the North West. In non-festival years it's extremely important that we commit to the presentation of this work.
"Hedda Tesman is particularly exciting as we are working alongside Headlong Theatre, a company revered for its fearless new writing, re-imagined classics and potent twentieth century plays. Through creative partnerships such as this our Week 53 commissions will continue to ensure theatre remains engaging and relevant and enables new contemporary voices to grow their presence in the region."
Hedda Tesman is a co-production between Headlong, Chichester Festival Theatre and The Lowry (Week 53).