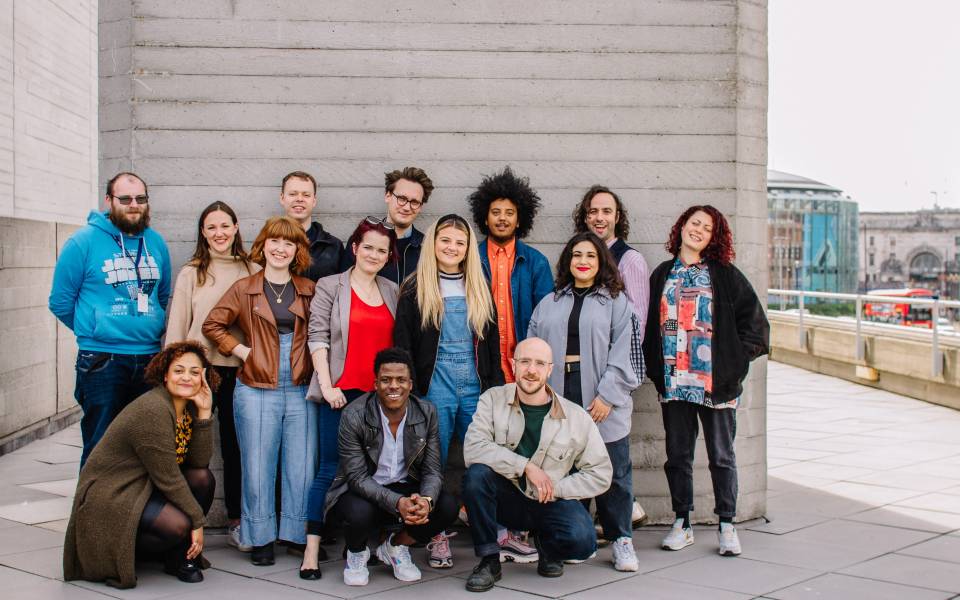 Roundabout returns to Salford for the 5th year, popping up in Broughton's Albert Park.
Paines Plough have collaborated with The Lowry for a fifth year to bring the thrill of live theatre into the heart of Salford communities. In previous years the pop-up theatre has stopped at Eccles, Little Hulton and most recently Ordsall. This year Roundabout will take to Albert Park in Broughton.
Paines Plough and Theatre Clwyd will present three brand new plays from exceptional writers within the space, On The Other Hand We're Happy by Daf James, Dexter and Winter's Detective Agency by Nathan Bryon and Daughterhood by Charley Miles.
James Grieve and George Perrin, Artistic Directors of Paines Plough said: "We are privileged to premiere three extraordinary new plays by three of Britain's boldest, wittiest and most distinctive playwrights. This trio of plays will take you on adventures, teeter you on cliff-hangers, transport you to other worlds, make you howl with laughter then rip out your heart. We can't wait to share their stories across the country in our beautiful Roundabout."
Last years' Roundabout welcomed over 1,500 people to the big yellow dome over four days. In addition to the touring works The Lowry and Paines Plough are working closely with the local council and community steering groups to complete the 2019 programme with community led events.
Kelly Wray, Community development officer for East Salford says "Roundabout will give people in this area access to theatre that may never have otherwise due to barriers such as transport and costs. It's a unique opportunity not to be missed, to see a number of quality plays and performances delivered by local groups in the round".
The 160 seat theatre will be in Albert Park, Broughton on Wed 5 September until Sunday 8 September 2019.