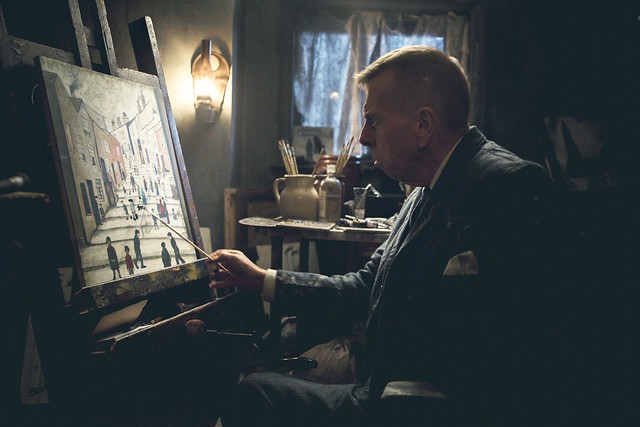 Home of LS Lowry celebrates upcoming release of cinema biopic with special Mrs Lowry & Son display
The Lowry arts centre in Salford is to host a special display to mark the upcoming cinema biopic about the artist, Mrs Lowry & Son.
Opening on Saturday 20 July, the display will include behind the scenes photographs, props from the set, film clips, mood boards, shooting schedules and the final screenplay signed by the film's stars.
Released in cinemas nationwide on Friday 30 August, the film stars Timothy Spall and Vanessa Redgrave and shines a light on the relationship between Lowry and his mother Elizabeth, sometimes one of his biggest critics.
A selection of paintings and watercolours by Timothy Spall, painted during and after filming, features in the display, which will sit alongside The Lowry's permanent exhibition, LS Lowry: The Art & The Artist.
Claire Stewart, curator of The Lowry Collection, said: "This is a real treat for LS Lowry fans.
"Mrs Lowry & Son brings to life the very complicated relationship that Lowry had with his mother – who features in a number of his paintings and drawings that we have in the collection.
"We're delighted to be working with the producers to give visitors to our permanent exhibition this special insight ahead of the film's release later in the summer. Timothy Spall is a talented painter in his own right and this is a special opportunity to see his paintings."
The Lowry galleries are named The Andrew and Zoe Law Galleries in recognition of the couple's £1m donation to the arts centre, which is a registered charity.