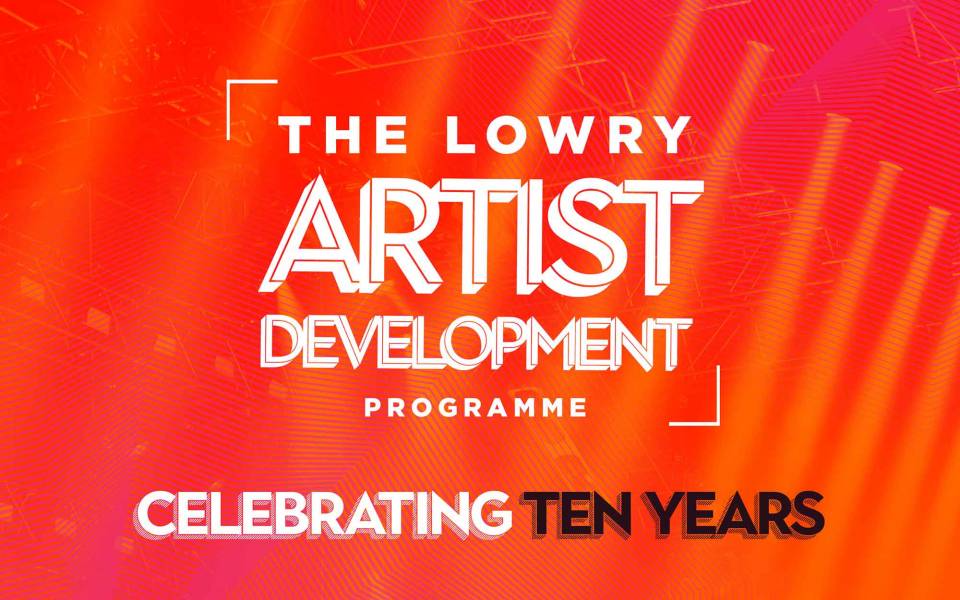 The Lowry celebrate ten years of Artist Development Programme with relaunch
2019 marks the ten year anniversary of The Lowry's Artist Development Programme. To coincide with this landmark the programme is re-launching with a new structure to better support the artists and companies it works with.
During the last decade, the programme has worked with a variety of talent providing bespoke pathways that have enabled artists and companies to present bold, dynamic and innovative work.
Since 2009, a total of 52 productions have been commissioned as part of the programme – from comic Sophie Willan's first stand up hour On Record to Theatre Ad Infinitum's 'Ballad of the Burning Star', a blistering drag cabaret journey into the core of a conflicted Jewish state.
The new structure comprises of four separate strands aimed at nurturing artists at different stages of their practice. These are Artist Network, Class Of, Developed With and Associate Artist. The four programmes can be taken part in as a complete journey or independent of each other.
Artist Network is a drop-in scheme for those who aspire to work creatively within the industry. Members are offered workshops, training, advice surgeries, ticket discounts and the opportunity to meet like-minded peers.
Class Of is a structured learning process for selected artists and companies. Successful applicants are offered a series of bespoke training sessions in arts production.
Developed With is a year-long relationship with a range of exciting artists or companies. Each artist or company is given bespoke mentorship and support in order to develop and present brand new work and take a step forward in their practice.
Associate Artist is a long standing relationship between The Lowry and selected artists and companies with the aim to increase their national and international profile and build a career that is sustainable.
Claire Symonds, The Lowry's senior producer for artist development, said: "It an extremely exciting time for our Artist Development Programme as we drive forward with its next phase. The restructure of the programme ensures we're always placing the artist at the heart of the process and offering opportunities and support that is bespoke to them."
The Lowry Artist Development Programme is supported by Arts Council England, the Eranda Rothschild Foundation and The Garrick Club Charitable Trust.