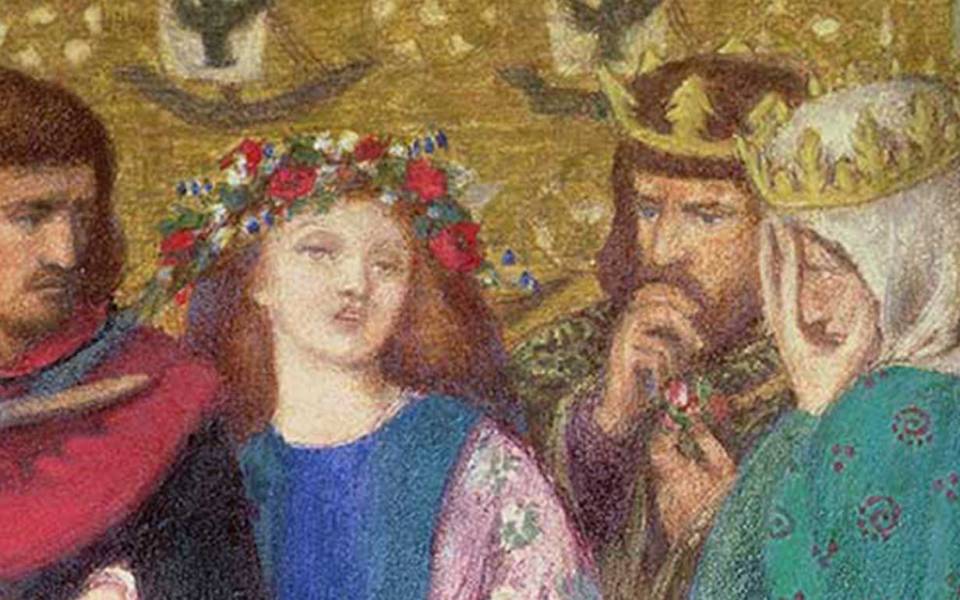 Curator's top 5 'Must See' in Lowry & The Pre-Raphaelites exhibition
Next month, an exhibition at The Lowry in Salford will shine a light on LS Lowry's love of the 19th century group of artists, The Pre-Raphaelites. Here, exhibition curator, Claire Stewart, gives her top five 'must see' works of art on display.
The Bower Meadow 1872 by Dante Gabriel Rossetti

The Bower Meadow was one of Lowry's favourite paintings by the artist he loved most. Lowry famously said that he didn't like Rossetti's women at all but they fascinated him, which is why he 'bought Rossetti's work whenever he could'. According to one of his friends, Lowry 'wished endlessly and, of course, hopelessly' to own this picture.
Wilhelmus Conquistador (The Body of Harold) 1861 by Ford Madox Brown
Ford Madox Brown had lived in the same leafy suburb in Manchester (Victoria Park) where Lowry himself grew up prior to his parents' move to Pendlebury. The Body of Harold was one of Lowry's favourite Pre-Raphaelite works and is on loan to The Lowry for this exhibition from Manchester Art Gallery.
The First Madness of Ophelia 1864 by Dante Gabriel Rossetti 
When the famously frugal Lowry retired from his day job as a rent collector, he chose to indulge his fascination for The Pre-Raphaelites by acquiring work by some of its most prominent artists. The First Madness of Ophelia was a picture Lowry knew well in Oldham Art Gallery's collection and he joked with the curator about the possibility of buying it. (To no avail!)
Studies for Attendant figures for Astarte Syriaca 1879 by Dante Gabriel Rossetti
 These striking chalk drawings are on loan to us from Sunderland Museum & Winter Gardens. They were made after Rossetti finished his painting Astarte Syriaca in 1877. 'Astarte' (an ancient Syrian goddess of love) was Lowry's all-time favourite work by Rossetti and he made special arrangements to see these drawings in store in Sunderland.
Ann 1956 by LS Lowry 
'Ann' appears in Lowry's work many times. Her identity has never been confirmed and it is thought that she is an imagined character, a composite of women that Lowry knew throughout his life. Lowry described Rossetti's female portraits as 'dream women', a description that also fits Ann. Here her pose, head tilted down, is very similar to Jane Morris in 'Proserpine' – the only oil painting among all the Rossetti drawings that Lowry owned.
© The Estate of L.S. Lowry. All Rights Reserved, DACS 2018
Lowry & The Pre-Raphaelites runs from Saturday 10 November 2018 until Sunday 24 February 2019.