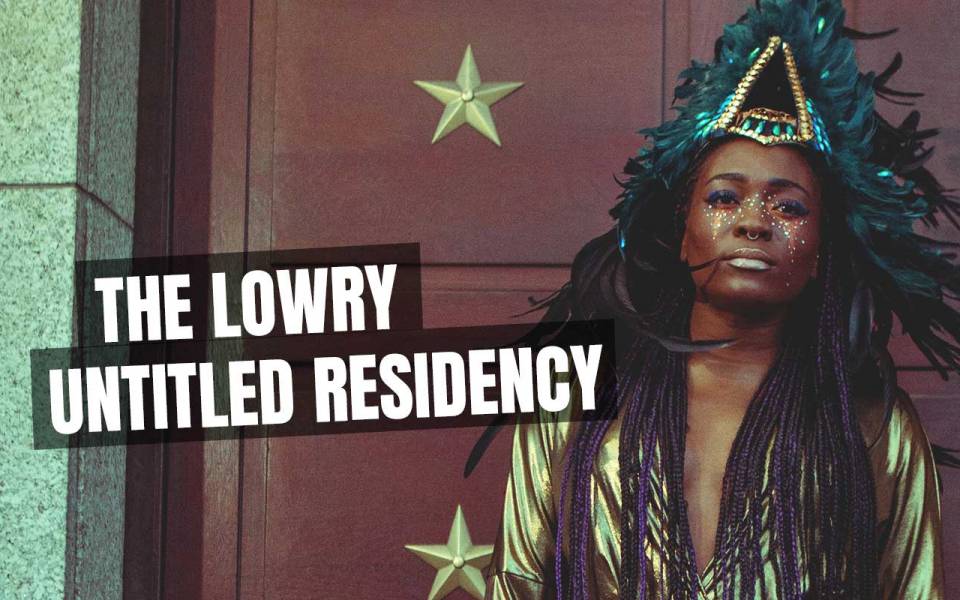 The Lowry, Curve and Bristol Old Vic Ferment lead the way with new programme for artists of colour
Three of the UK's leading theatres have joined forces to create the Naseem Khan Commissions, an ambitious new initiative to support artists of colour.
The theatres, Leicester's Curve, The Lowry in Salford and Bristol Old Vic Ferment, are looking for three ethnically diverse artists or companies to apply for the programme, which will support the creation and touring of brand new work.
Named after cultural activist and Journalist Naseem Khan who passed away last year, the commissions programme will give artists £2,000 worth of funding each, 18 months of support, rehearsal space and programmed slots for the presentation of work across the partner network of theatres.
Speaking about the programme, Naseem Khan's daughter Amelia Torode said:
"Theatre mattered enormously to Naseem because she understood the transformative power of shared storytelling and collective experiences. Stories reflect and shape cultural identity and in these times of change, it's vital that new story tellers emerge and flourish. This award does exactly that. We can't wait to see what new talent is unlocked."
Curve's Chief Executive Chris Stafford and Artistic Director Nikolai Foster said:
"We are pleased to be launching this new programme with our partners at The Lowry and Bristol Old Vic Ferment. At Curve, we are clear that the work on our stages should reflect the diversity of our communities. This has always been part of Curve's DNA and we are excited to be partnering with colleagues in Salford and Bristol on this scheme.

"We're proud this programme is named after Naseem Khan, whose ground-breaking report – The Arts Britain Ignores & Diversity in British Theatre – inspired our diversity conference in 2016. We were honoured Naseem visited Curve to deliver the opening address and it is fitting her legacy should live on with this programme."
Anthony Gray, Senior Producer: Artist Development at The Lowry commented:
"The Lowry is passionate about raising the profile of ethnically diverse work and we have had the privilege of working with some incredible artists of colour as part of our Developed With The Lowry programme over the years. These have included Dr Tuheen Huda in 2014, Chanje Kunda in 2017, Rachel Young in 2018 and most recently Dickson Mbi.

Partnering with Curve and Bristol Old Vic Ferment is a fantastic opportunity to be able to provide a nationwide network that supports the presentation of this work across the UK. I personally am extremely excited to see where this project leads and help support and champion these artists."
Ben Atterbury at Bristol Old Vic Ferment said:
"It's brilliant to be launching the Naseem Khan commissions alongside our partners at the Lowry and Leicester Curve. By joining together, we hope to give our commissioned artists the support and opportunity to grow, complete with a bespoke development plan that follows their next 18 months and is built around their ideas. It's important that we continue to try and redress the inequalities in our industry, and we're delighted to be part of an initiative that specifically looks to support outstanding BAME artists to make the work they want to make, holding them up to the light all around the country."
The deadline to apply for the Naseem Khan Commissions is the Fri 28 September at 10am, with interviews taking place in Leicester at Curve on Fri 19 October.
Artists looking to apply can send a completed application form, together with a CV/biography and a max 500 word statement on the show they would like to use this support to create; or alternatively a YouTube/Vimeo link to a 2 minute video on the same theme.